You can create a wide range of cities and urban areas with CC3 and its add-ons and symbol sets. This article shows you a selection, and the software you need to create them.
City Designer 3 is (unsurprisingly) the best resource for urban areas – the following examples were created with CD3.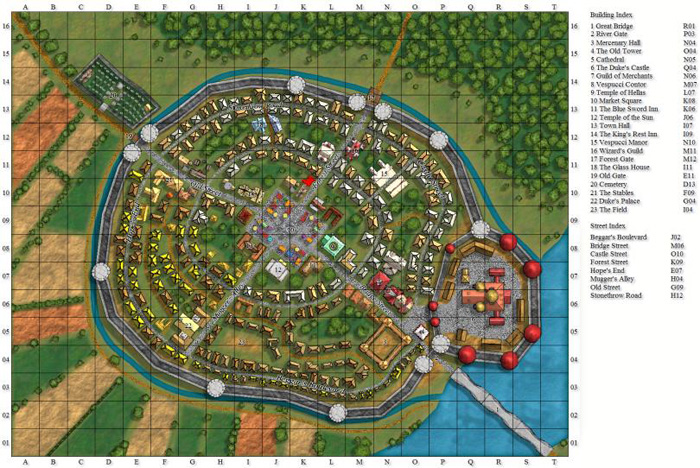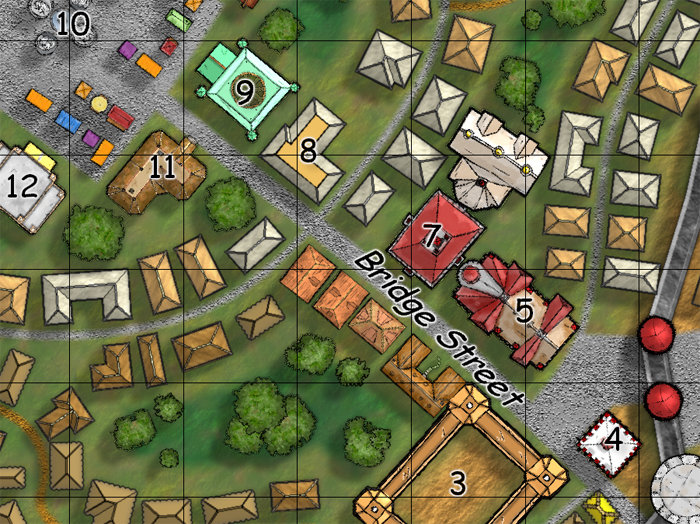 This is from the Annual Vol 5 – a 1930s style map.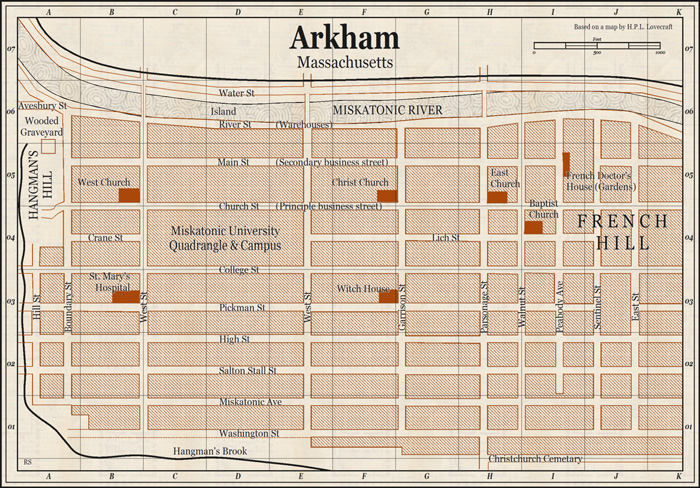 a This map was created with the black and white city style released in the Annual Vol 4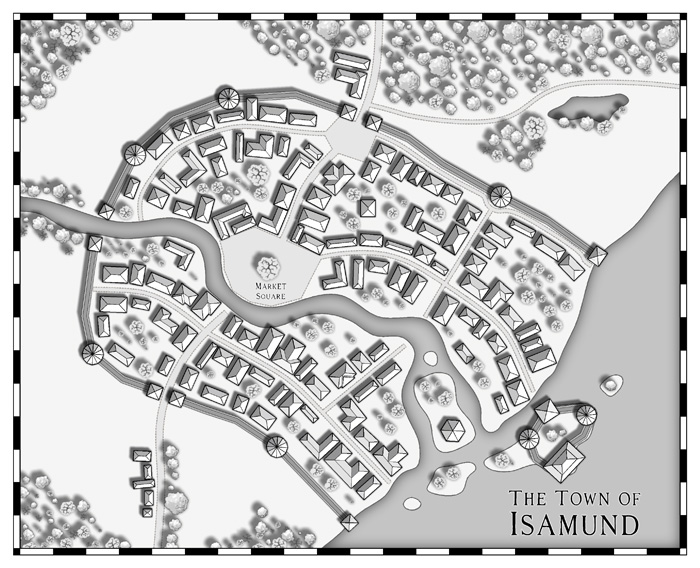 Two styles in one, here in the Annual Vol 1. One is remininiscent of 18th to 19th century maps, while the second creates the look of contemporary street maps.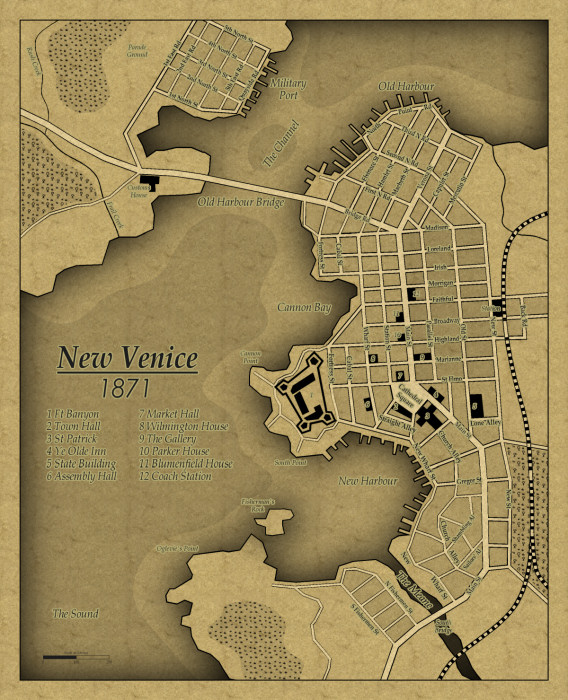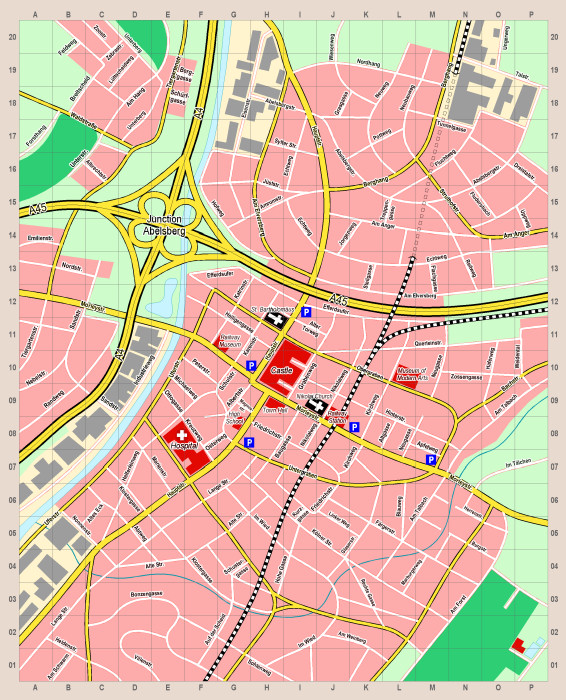 This map emulates the famous town and city maps of British cartographer John Speed (1542-1629). It was created with the John Speed City style from The Cartographer's Annual Vol 1.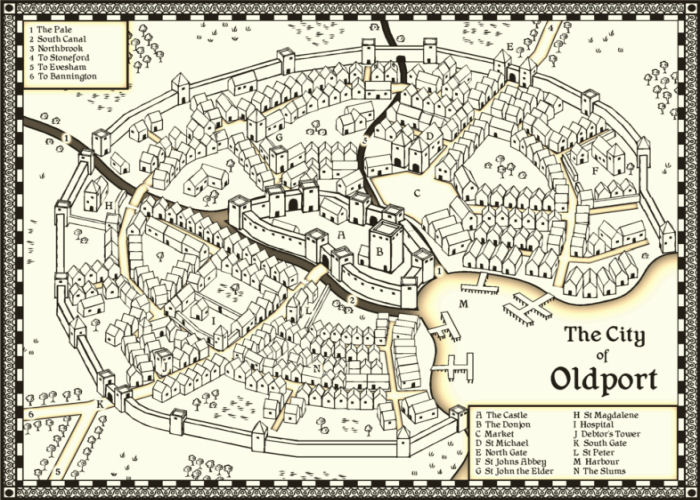 This style from the Annual Vol 3 does not require City Designer 3